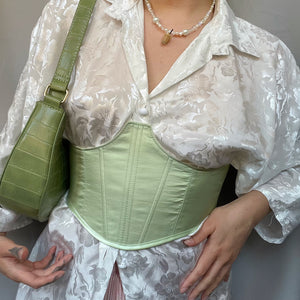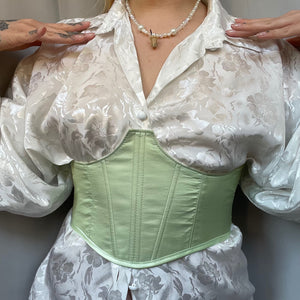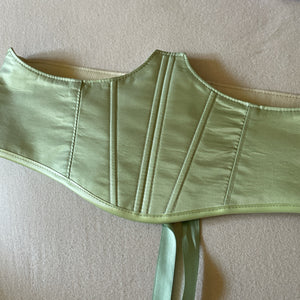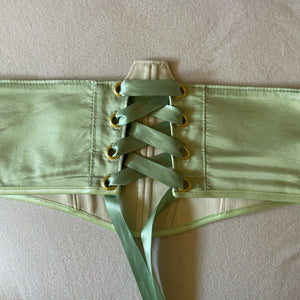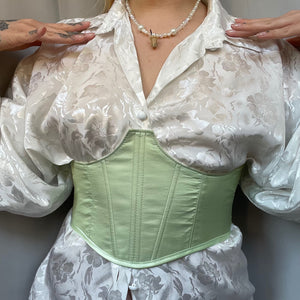 Pistachio Underboob Corset
All handmade by me in Berlin. Make to order! Takes 2-5 days.
PLEASE CHECK THE MEASUREMENTS DOWN BELOW before ordering. If you have any questions don't hesitate to ask me :) via DM @kill.akira or mail!
💕💕💕💕
XS: Underbustline 63cm (+8cm) Waistline 59cm (+8cm)
S: Underbustline 68 (+8cm) Waistline 64 (+8cm)
M: Underbustline 75cm (+8cm) Waistline 69cm (+8cm)
Handwash only!
With golden eyelets ✨ Shimmery fabric. Adjustable at the back.
It's made of polyester (outer) and cotton (inner).